Free software for creating DVD and Blu-ray Case Inserts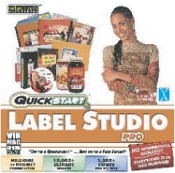 Label Studio Pro - Free upon request with a $50 label or case insert order!
This label software will create all types of labels on Windows (Vista, XP) or Mac (system 8.6 or higher). Avery templates are included and an easy end user interface lets you make custom templates. Prolabel templates for Windows are included on a free add on disc for this software. The program will also let you easily make custom templates. To receive this software please put a note in the "Special Instructions" text box at checkout.
Label Studio Pro Software Runs on Windows 7, Vista, XP or on Mac OSX
1 per customer, limited time offer, while supplies last.
Open Office Draw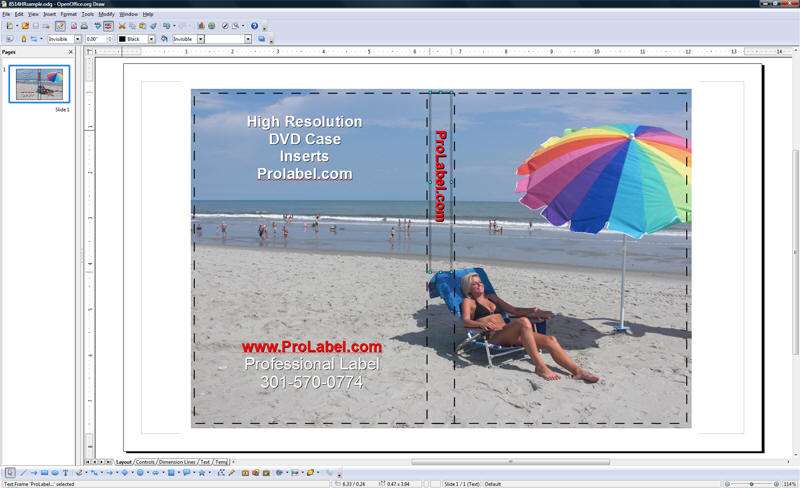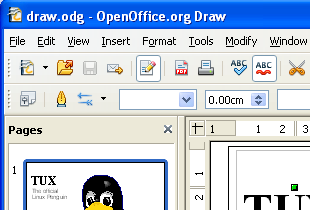 There is a good option for those who need software to print CD, DVD or Blu-ray case inserts, we use it on a daily basis to print samples of our products - it is not supplied from Professional Label, and no purchase is necessary to obtain it. It is called Open Office Draw. It is available as a free download at: www.openoffice.org it is a very good program and we have developed several free (with purchase from Professional Label) templates for use with Open Office Draw. They can be emailed or included with your purchase upon request.
Open Office Draw runs on Windows systems.
DVD Case Inserts from Professional Label - Prolabel.com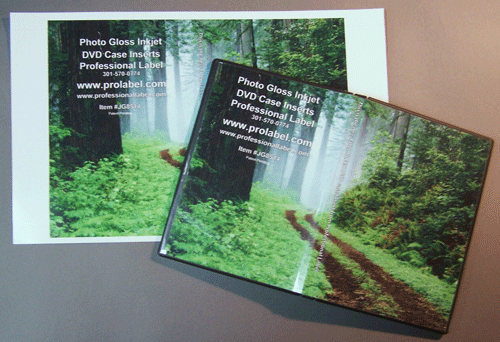 DVD Case Inserts - High Resolution Matte, Standard Matte, or Photo Quality Glossy for Laser or Inkjet Printers
Professional Label now offers an easy way to add the finishing touch to your DVD case...blank DVD case inserts in several different diecuts and paper stocks. Everything from standard letter size sheets to A4 size to our most popular format the Legal size full bleed DVD case insert sheet which comes in a high resolution photo quality high gloss, a high resolution inkjet matte, and our standard economical matte finish. Ready to ship - expedited shipping is available upon request.
Call 301-570-0774 for more information about DVD and Blu-ray case inserts, labels and seals.
DVD and Blu-ray case inserts can be ordered online at www.prolabel.com
or by phone at 301-570-0774
or by fax at 301-570-0776
or by email at prolabel@msn.com
Professional Label accepts Visa MasterCard American Express and PayPal
All registered trademarks are property of their respective owners.
Copyright 2009- 2012 Professional Label, Inc.